Kings of 91 by Sport Combine – 5×5 Basketball Tournament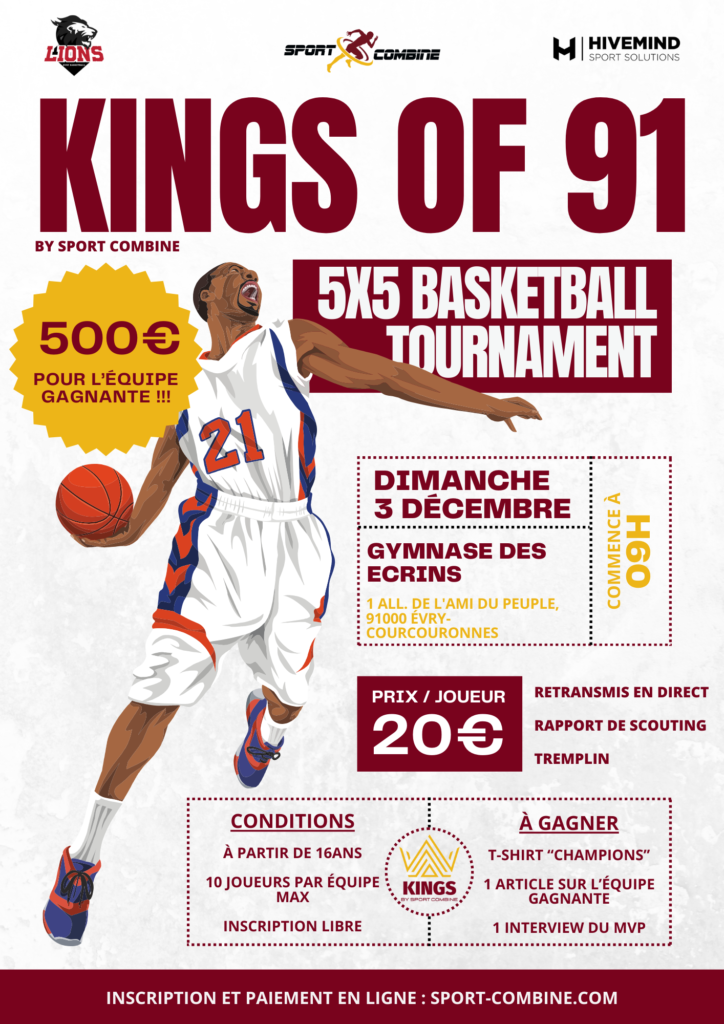 Step into the realm of "Kings of 91," a thrilling 5×5 basketball tournament for players aged 16 and above, taking place in Evry in the 91 department of Île-de-France. Witness the tournament's final stages broadcasted live on Twitch, with comprehensive player statistics for scouting reports. We're not just showcasing basketball talent; we're launching athletes onto the international stage. More than just a competition, it's a game-changing platform providing unprecedented visibility to emerging talents. Get ready to witness the future champions of the game at "Kings of 91".
Location: Gymnase des Ecrins - 1 All. de l'Ami du Peuple, 91000 Évry-Courcouronnes
Date & time: December 3rd 2023 - 9am
Partners: Lions Evry Basket, HiveMind Sport Solutions
Team Spots Still Available
What to expect at this Basketball tournament?
Broadcasted live on Twitch
High basketball competition
Register to the tournament now!