Measure your athletic performance with Sport Combine Lab - performance testing for playerS
Welcome to Sport Combine Lab, your comprehensive solution for evaluating and measuring your athletic performance. With our physical tests used by professionnal teams and leagues (like the NBA and NFL), you'll gain a clear and accurate understanding of your current level, allowing you to better understand your strengths and areas for improvement. Our qualified experts and sports equipment ensure reliable and relevant results to help in your sports career.
We assess performance capacities for individuals through groups. We use industry standard tests and best practice test and measurement protocols. Our performed tests fall under the following categories:
Sprint and change of direction tests
Jumping tests
Power output tests
Agility tests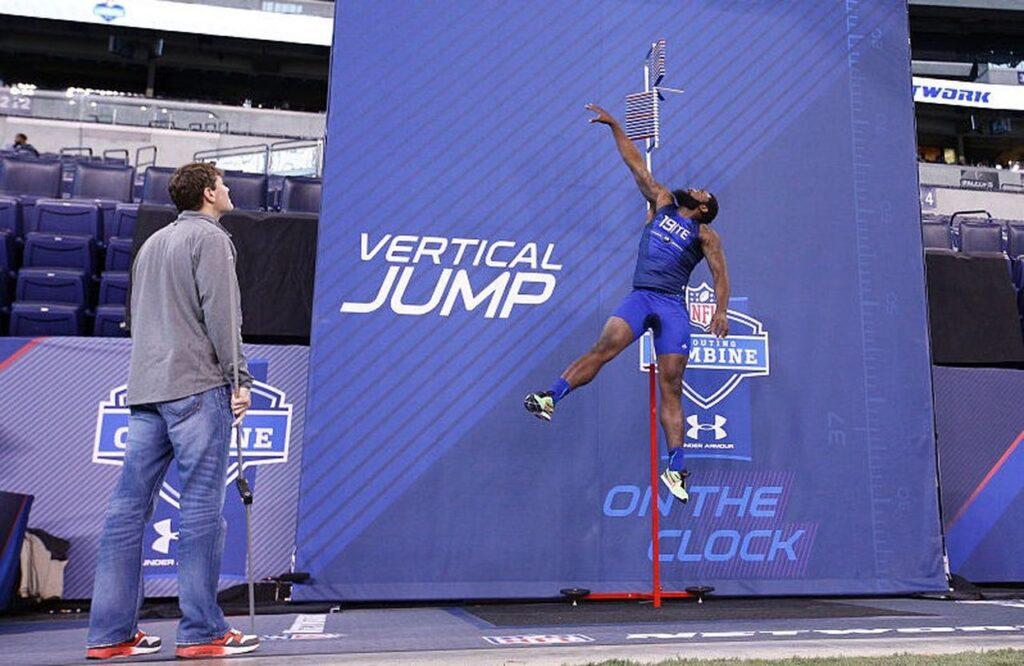 The Vertec jumping test provides a quick and straightforward measurement of an individual's vertical jump height, which is an essential indicator of lower body power and explosiveness. It helps athletes and coaches evaluate and compare vertical jump performance among individuals.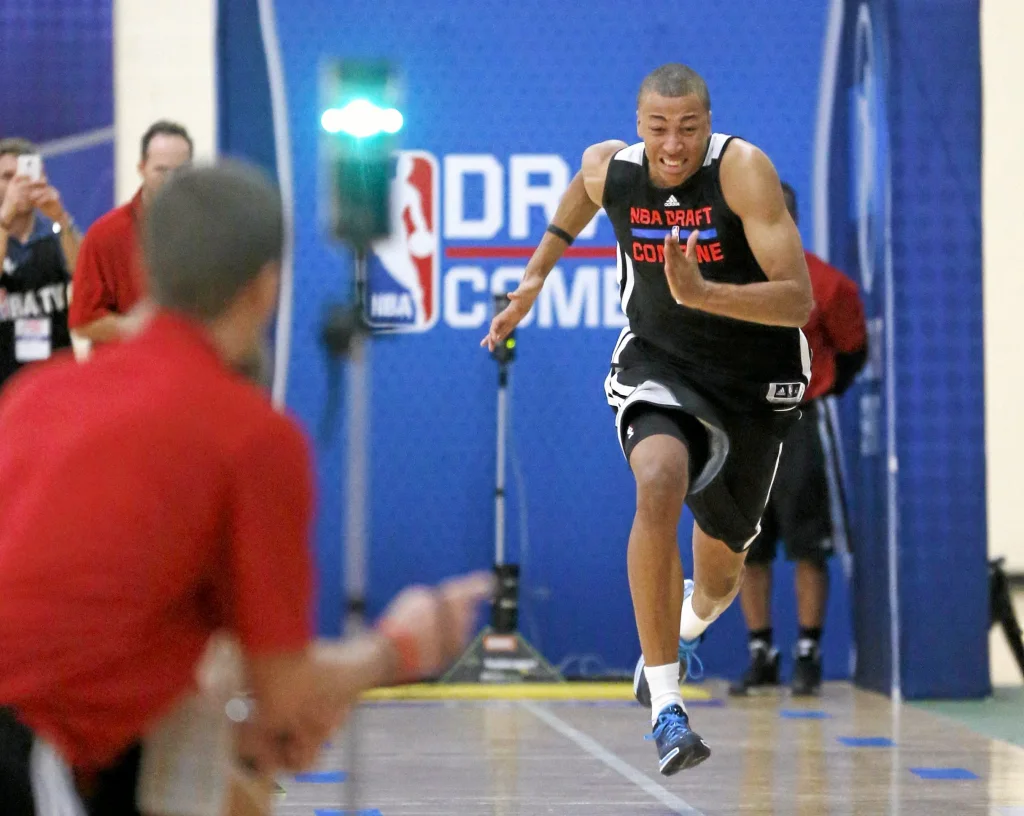 Timing gates provide highly accurate and objective timing measurements, allowing for precise evaluation of performance and progress. They help in monitoring and measuring progress, enabling athletes to set goals and track their improvements over time.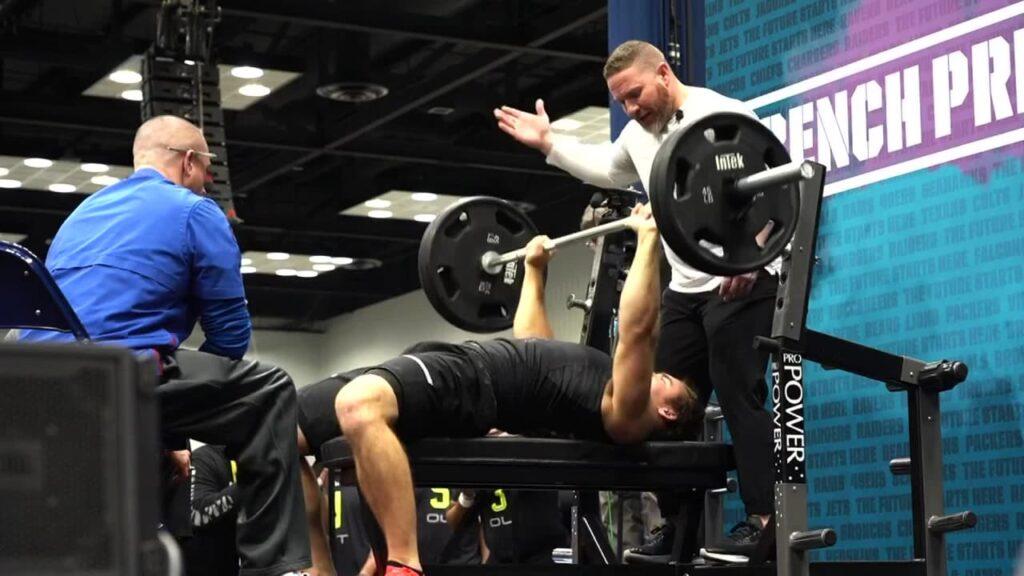 The Bench Press assesses upper body strength and muscular power, particularly in the chest, shoulders, and triceps. This exercise targets major muscle groups used in pushing movements, which are crucial in sports. It serves as a benchmark for evaluating and comparing an individual's strength levels.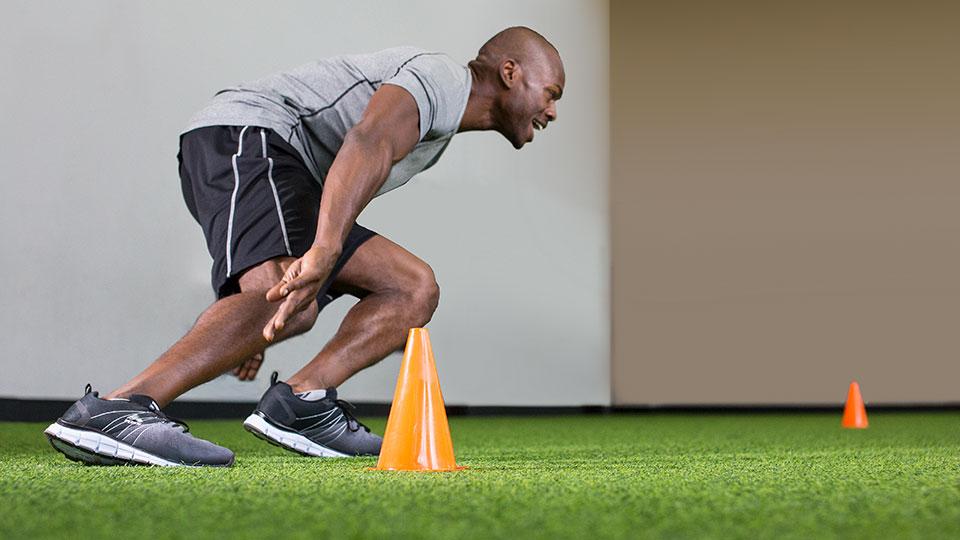 At Sport Combine Lab, we use various sports equipment to measure athletic performances. We constantly strive to expand our repertoire by exploring and incorporating new cutting-edge equipment. Our goal is to accurately assess athletes' physical skills.
Why is it important to do these physical tests?
The Sport Combine Lab's physical tests provide a comprehensive assessment of your athletic performance. They give you precise measurements of your capabilities in terms of strength, speed, agility, and other key parameters. These objective data provide a solid foundation to evaluate your progress, identify your strengths and weaknesses, and adjust your training program accordingly.
Moreover, the results of our physical tests can be integrated into your sports CV on Sport Combine. By adding this objective data, you differentiate yourself from other players and attract the attention of recruiters and teams. You demonstrate your commitment to continuous improvement, your willingness to push yourself, and your seriousness in your sports career.
At Sport Combine Lab, we provide our expertise and sports equipment to help you evaluate your performance, enhance your sports CV to gain visibility, and make informed decisions for your sports progression. Don't let any doubts linger about your athletic abilities. Contact us today and take advantage of our physical tests to propel your sports career to new heights.
What is included in our service?
Do you want to test your athletic performance? 2 options are available
Sport Combine will organize a testing session and we'll invite the players on the waiting list. You'll receive an invitation 2 weeks before the event.
Host a session & make money
You can organize a session and our team will come to run it. You just need to have a gym available for 2 hours minimum. We'll give you 10% of the event profits.
Fill out the form below if you are INTERESTED​